The main features of the PIE app include:
Syncing measurements that were taken with PIE
Tracking progress
Setting goals.
Other features include those such as selecting body parts for measurement and changing units.
We are also working to integrate PIE's measurements with other platforms such as Apple Health, Samsung Health, Google Fit, MyFitnessPal, and so on. Please refer to this page for future updates.
<Mobile App Preview>
Syncing and saving measurements / Changing Units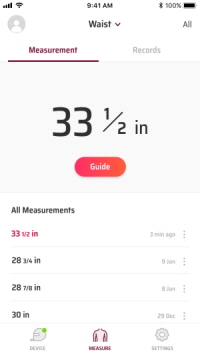 Selecting Body Parts for Measurement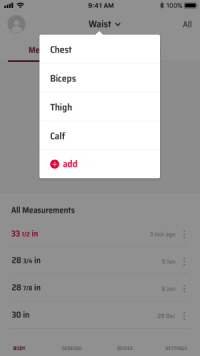 Tracking Progress / Setting Goals